The State Bank of Vietnam Cuts Key Regulatory Interest Rates
16/03/2023
In November 2022, Vietnam faced a liquidity crunch in the capital markets due to corporate bond regulatory reforms. As a result, corporate bond yields went up as high as 30%, making it very difficult for businesses to access credit. In response, the State Bank of Vietnam (SBV) has taken numerous steps to ensure the stability of the financial system.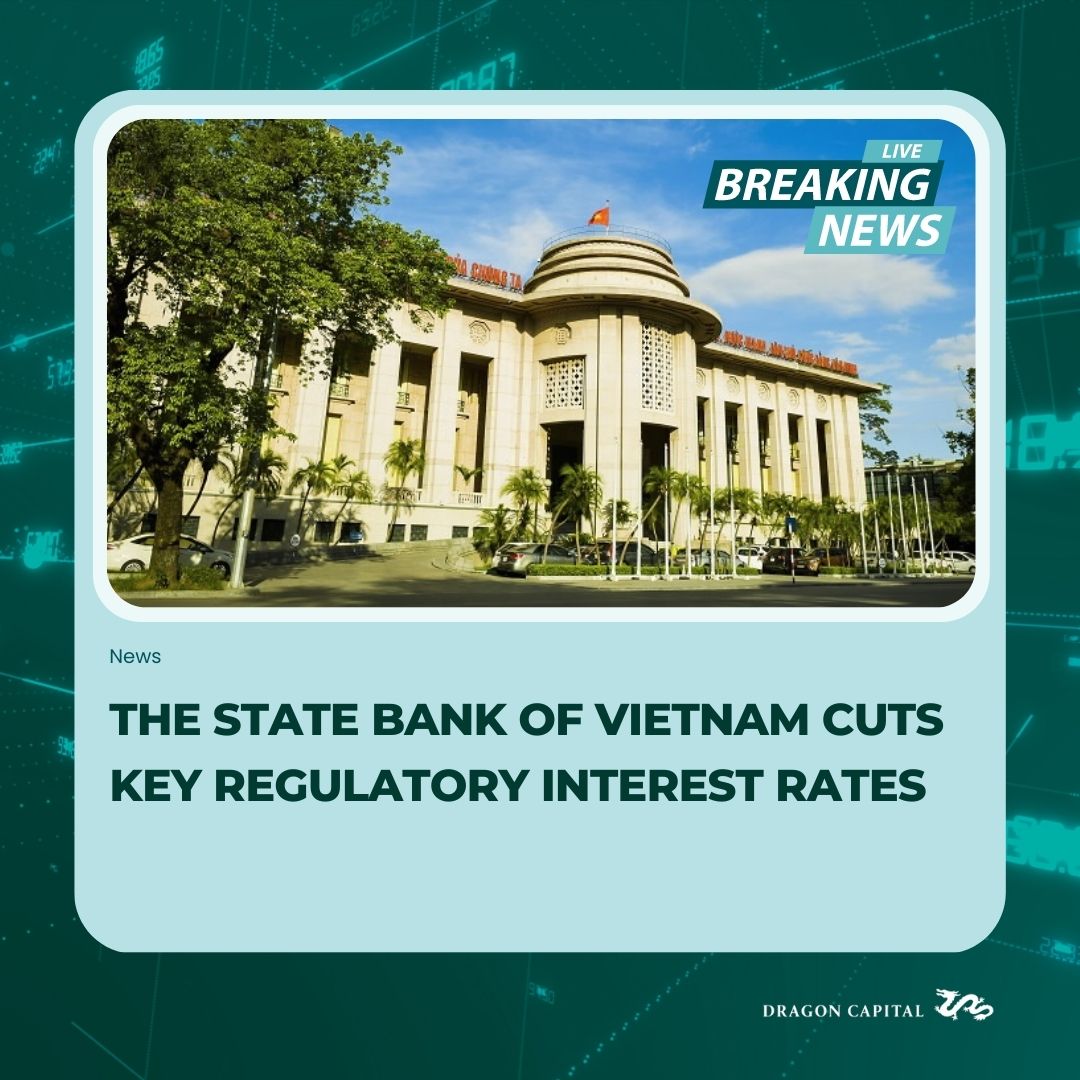 Year-to-date, commercial banks have reduced deposit interest rates from 0.5% to 1.5% per annum, with terms from 6 to 12 months in accordance with the SBV's guidance.
Effective March 15th, the SBV announced the discount rate was reduced from 4.5% to 3.5% and the open market operations (OMO) rate from 6% to 5.5%. With well managed inflation of 4.6% YoY in February and stable currency, this allowed the SBV to reduce the regulatory interest rate for the first time in two years. According to the SBV it is "an important step and orientation for the market's interest rate reduction trend in the coming time".
The SBV's latest move creates the possibility that the 6-month deposit cap rate could also be lowered, which will have a direct impact on banks' funding costs, and in turn lending rates. Vietnam remains a country with high real positive rates, currently at 5%, and in the absence global currency shocks we believe there will be room for continued support by the SBV, which is focused on improving system liquidity and M2 growth.
This reduction comes after multiple recent Government initiatives, such as Decree 8 designed to mitigate bond market pressures, and forward-looking revisions to support liquidity in the banking system, with the anticipation of further initiatives to give additional breathing room to the property and capital markets.