About Dragon Capital Pensions
Your retirement is another exciting chapter of your life. We believe that you can fully enjoy a prosperous life at your retirement age if you invest early through Vietnam's first voluntary supplementary pension program – Dragon Capital Pensions.
MECHANISM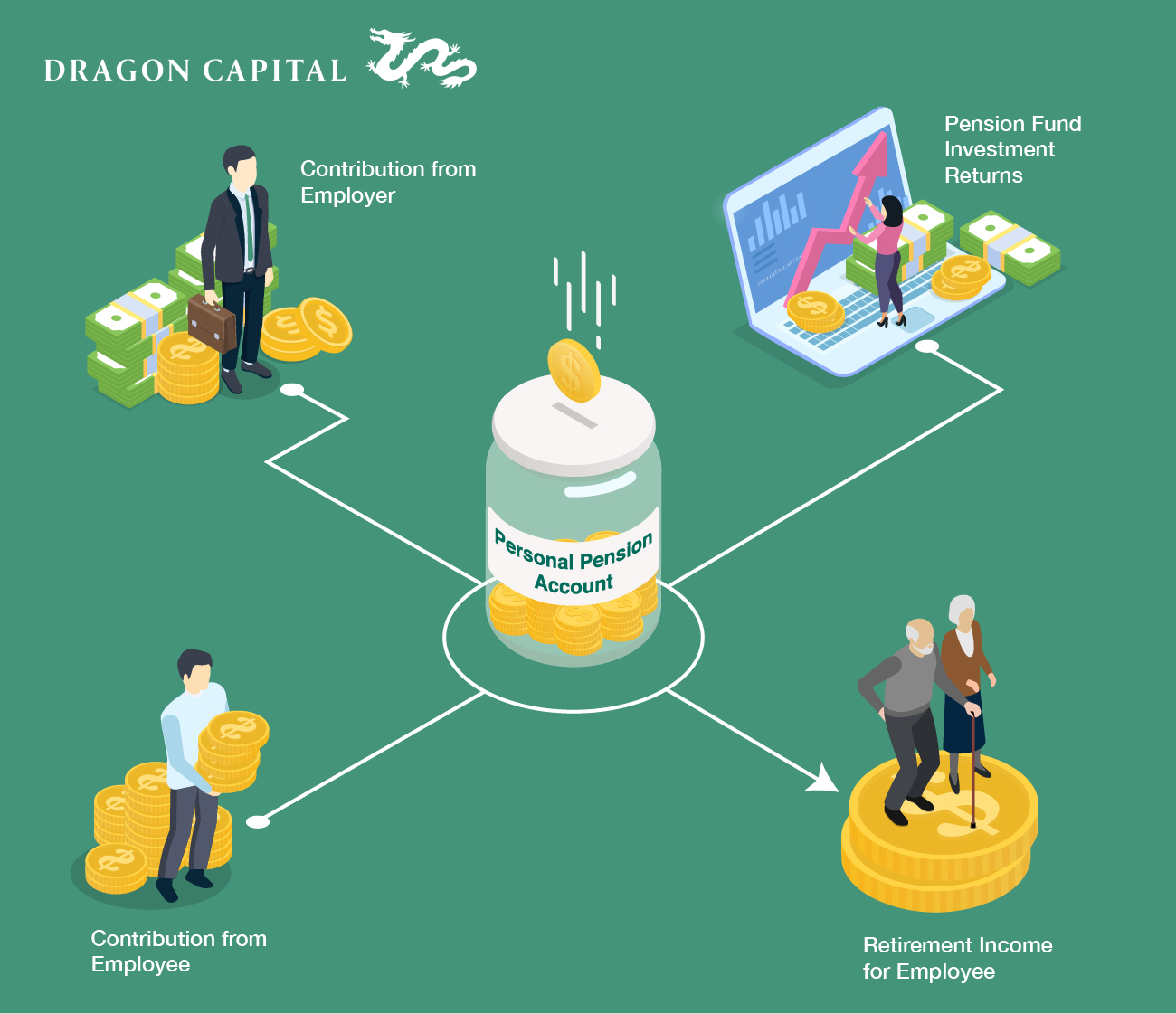 Benefits of the program
Dragon Capital Pensions is designed to provide practical benefits to both employer and employee

EMPLOYEE RETENTION
Besides other conventional benefits, accumulation in a pension programme is an effective channel to enhance employees' benefits for talent retention.

COST SAVING
Successful employee retention helps employers save future costs in headhunting and training of new employees.

CUSTOMISED SOLUTIONS
Designing flexible and customizable business welfare solutions with ease, with the comprehensive support from the professional experts of DCVFM
EASE OF MANAGEMENT
Access to the all-inclusive system designed for tracking and managing pension investments of employers and employees.

SIMPLE AND FLEXIBLE
Simple and flexible investment solution with automatic enrolment in an investment fund corresponding with the age and risk preference of each participating individual.

LOW COST
One of the lowest initial investment level and management fee of all types of investment, from only VND, etc.
OPTIMISED INVESTMENT SOLUTION
Your assets will be professionally managed by a team of experts, executing selective investment in accordance with the strict monitoring process of the Ministry of Finance and the State Securities Commission.

TAX SAVINGS AND INCOME ACCUMULATION
Enjoy the tax deductibles of VND 1 million from monthly personal taxable income.
Why Dragon Capital Pensions ?
Do you think that you current pension scheme is enough ?